The Mumbai Samachar is the oldest running newspaper in Asia, and the fourth oldest in the world, with its first issue dating back to July 1st, 1822. The daily broadsheet is headquartered in a gorgeous red brick building at Horniman Circle in Mumbai, which is also home to an archive of papers dating back to 1873 and 1878. The papers of the time spanned four pages and were larger than the sizes used today, with spreads measuring around 38" x 25.5".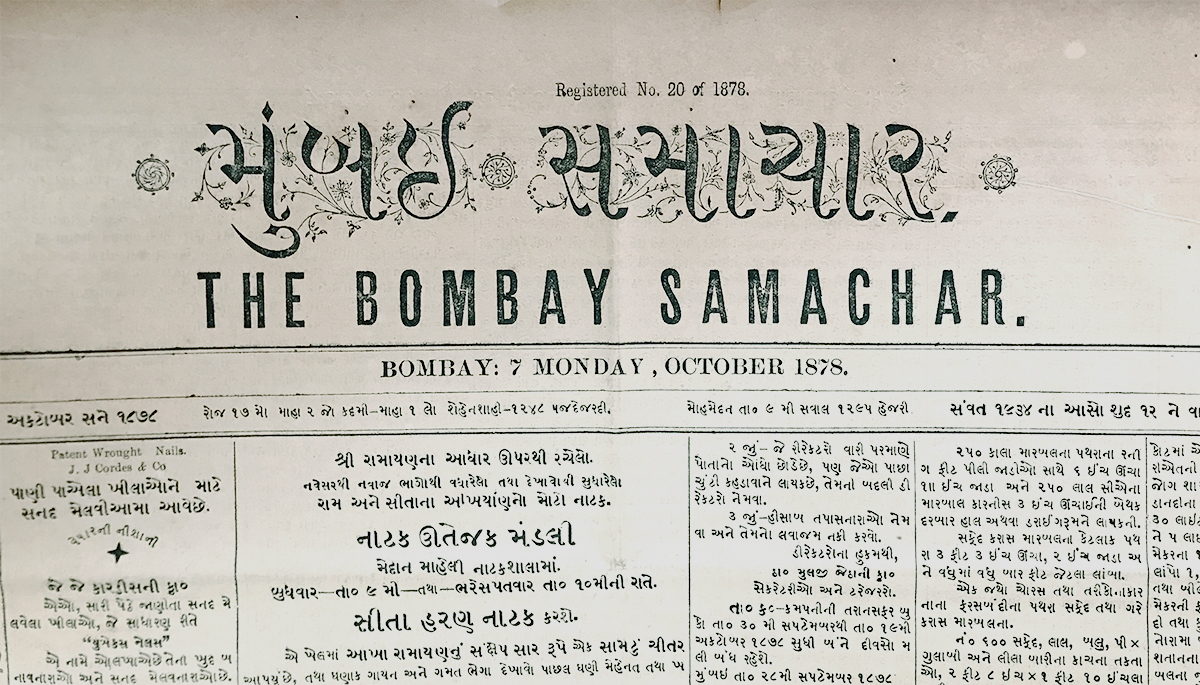 The founder and first editor of the Mumbai Samachar was Fardunjee Marzban. He was a pioneer when it came to Gujarati journalism and type in India, setting up the first vernacular press with Gujarati types more than 200 years ago.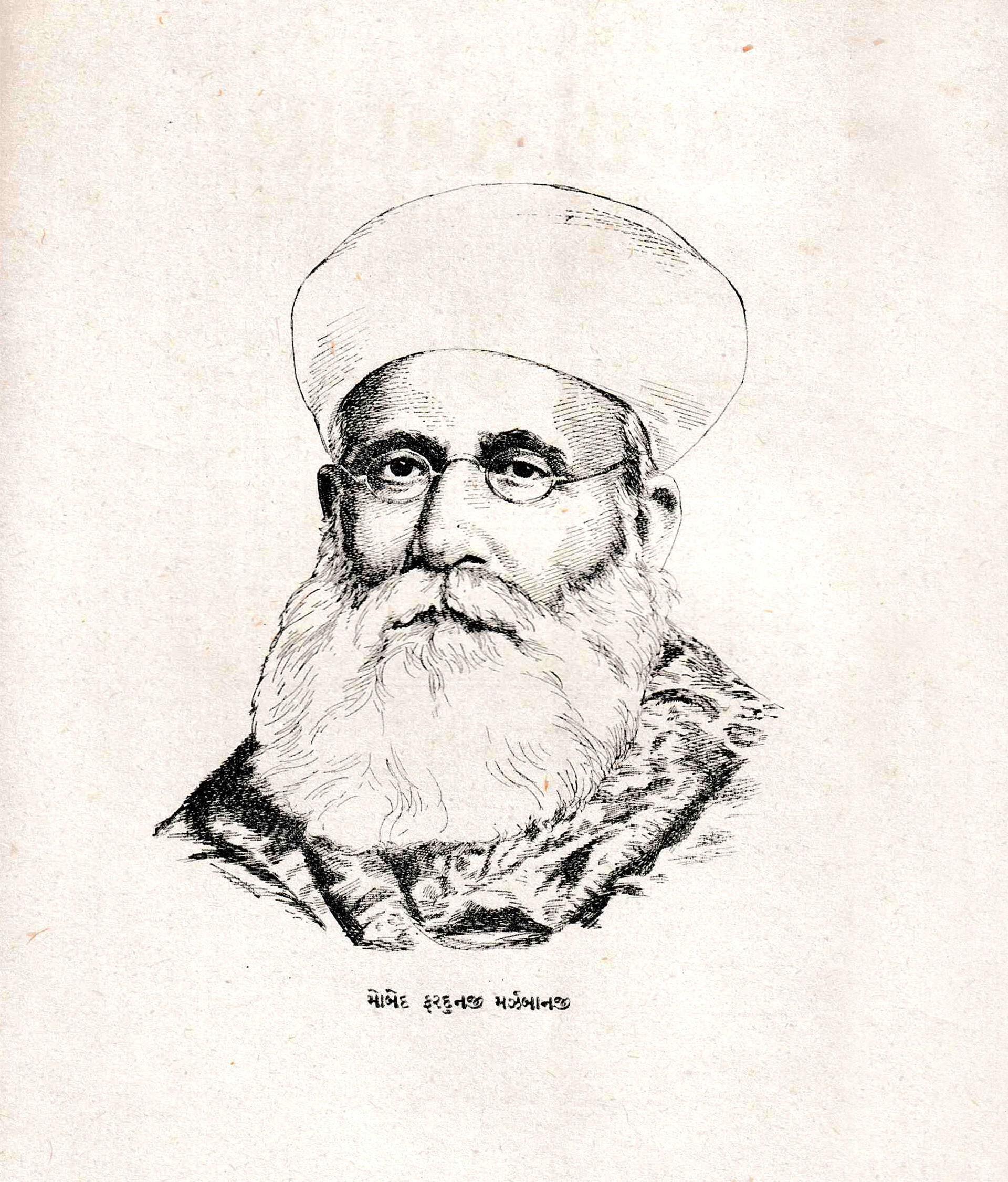 Born in 1787 in Surat to a Parsi-Zoroastrian family, Fardunjee moved to what was still known as Bombay in 1808 to learn Persian and Arabic languages under the Parsi Oriental scholar Mulla Feroze. Here he opened a small book bindery in what is now the neighbourhood of Fort. The profits were meagre, leading Fardunjee to turn to other ventures. Along with book repair, he made seals for sepoy hats and later sold postal stamps.
During the early 19th century high postal prices and an absence of post office branches in many cities and villages meant difficulties in sending papers from Bombay to Gujarat. Fardunjee saw an opportunity and persuaded his colleagues to open a postal shop to deliver papers. The main store was located opposite the old market in Fort, with subsequent branches opening later. It was around this time that people in Gujarat invested in opium. Traders were eager to receive and send news of the prices from Bombay, creating a great demand for Fardunjee's services. Delivering such 'news' or 'samachar' is probably where the idea for a newspaper began. Fardunjee soon left the business in capable hands and looked towards yet another venture - arguably the most successful one yet - namely the founding of a printing press.
During his time as a book binder Fardunjee had met the printer Jijibhai Chhaghar. Jijibhai, who worked in the printing press at the English newspaper, the Bombay Courier, created type for Gujarati advertisements in the newspaper, and soon became a close friend of Fardunjee. Frequent interactions between the two, and trips to the press, inspired Fardunjee to open the first Gujarati press in 1812. This was the first vernacular press to be established in India.
With the experience from his previous business ventures and his saved up money, Fardunjee set up a small wooden press and cast his own Gujarati types. Family members helped by polishing and cleaning them, as well as by composing books. The venture - which, in the absence of an official name was simply called Gujarati Printing Press - was well respected and welcomed with enthusiasm.
In 1814, Fardunjee completed his first print – a Gujarati Panchang or calendar for the Hindu Samvat Year 1871, which he sold for two rupees. To this day, almanacs are still printed each year by the Mumbai Samachar's printing press.
Over the next few years, the press completed Gujarati translations of books and scripture, helping to make reading more popular among the Gujarati people 1 .
After ten years working in the printing business, Fardunjee began exploring the idea of publishing a Gujarati newspaper. There were already English newspapers being published in the city, including the aforementioned Bombay Courier where Fardunjee's friend Jijibhai worked. However there were no vernacular newspapers in the city, unlike Calcutta, which had Bengali papers alongside English papers. Fardunjee was well established by this time and gained considerable support and encouragement from friends including Mount Stuart Elphinstone, the then British Governor of Bombay, to introduce a Gujarati newspaper. He began enlarging his press, casting more type, and ordering English, Persian and Marathi types from Calcutta. In 1822, the first issue of the Mumbai Samachar was published - focused on delivering shipping news to the business community.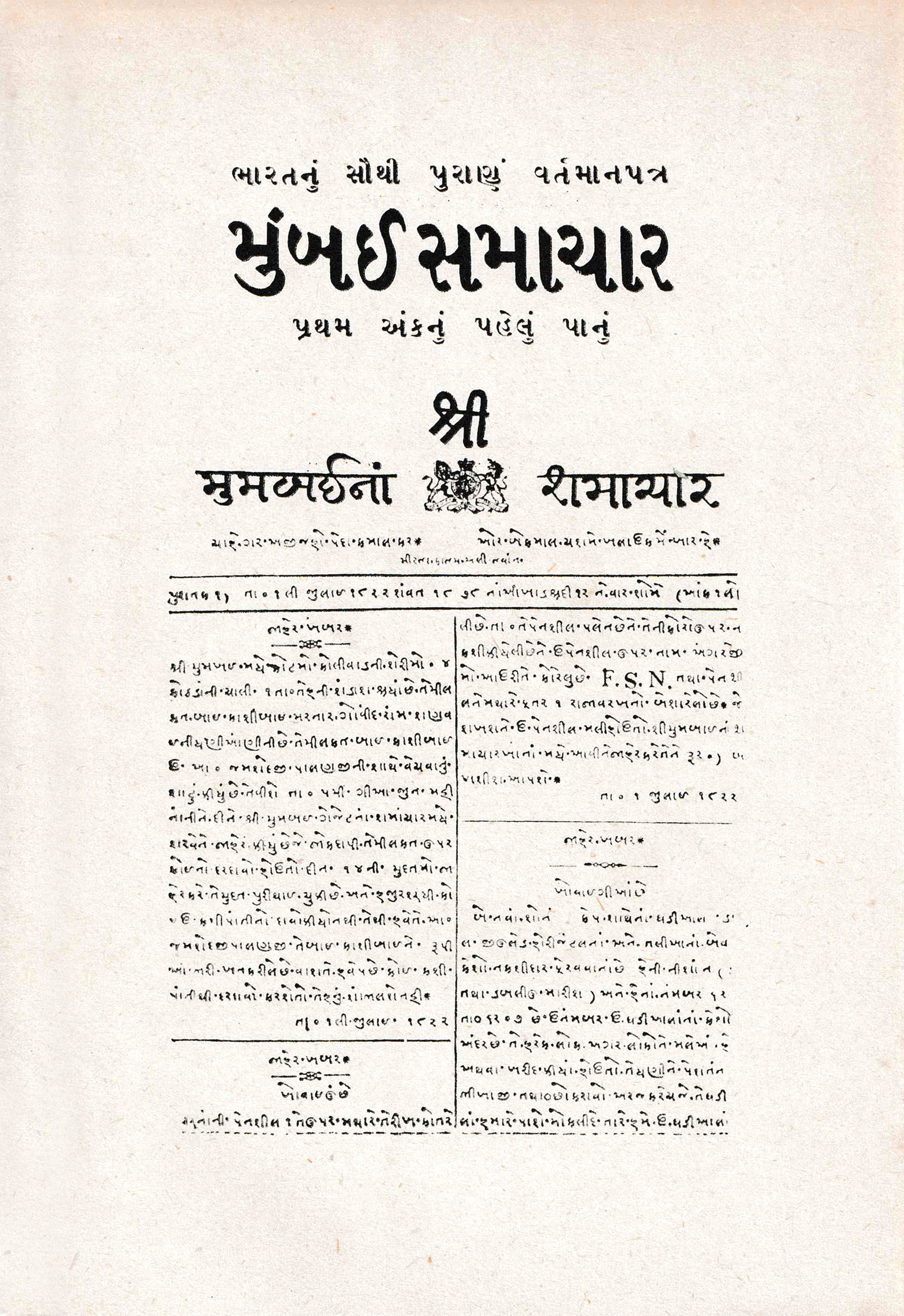 The paper was published as a weekly until 1832, when it became a daily for a year before turning to a bi-weekly publishing schedule. This continued until 1855 when it became a daily again, and has remained so ever since.
After ten years, and as the result of commercial misfortunes, Fardunjee handed over the reigns and moved to the Portuguese settlement of Daman, where he lived the remainder of his years till 1847.
Unfortunately the original metal types are no longer in existence. However, the Mumbai Samachar's archive can teach us a lot about the history of the paper and its design. It has been a witness to changing technologies, from metal type as we see in the images from today's article, to Monotype and Linotype presses, offset, phototypesetting and image setting till its move to CTP (Computer to Plates) around 2009. Today the paper uses Gujarati Shree Lipi fonts. With changing technologies, it'll be interesting to see how the newspaper adapts its typefaces and printing in the future.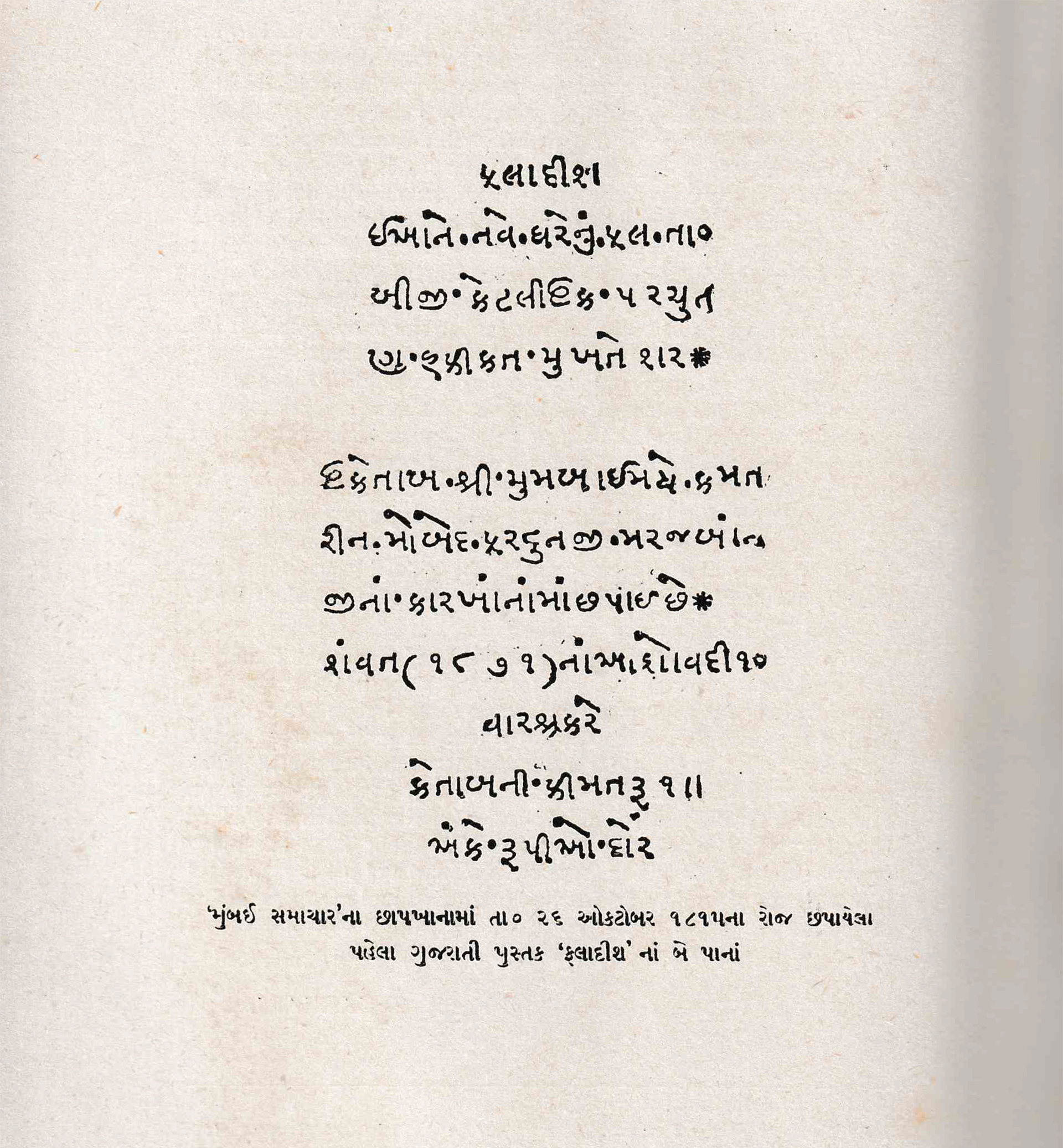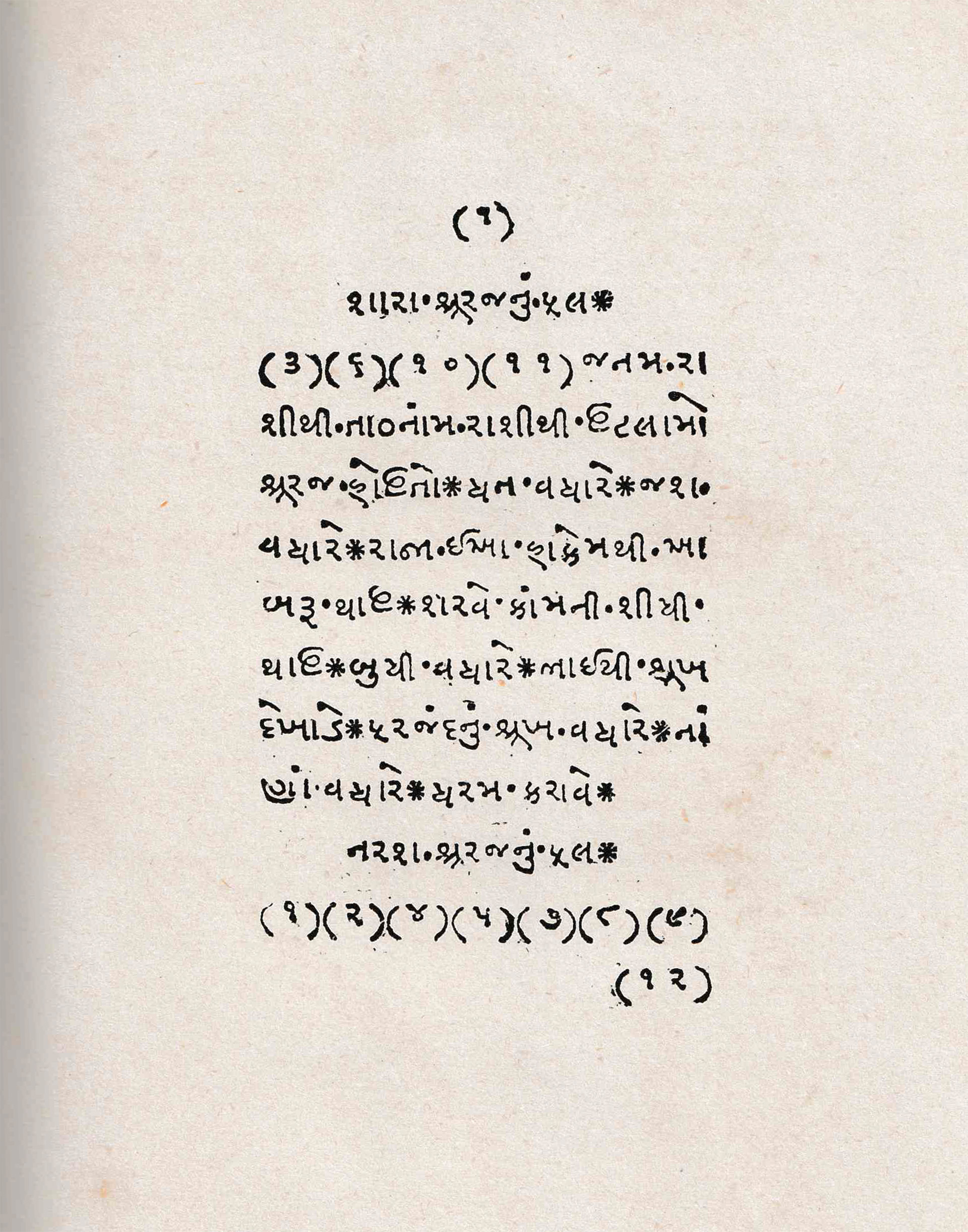 Fardunjee ensured the paper used a style of Gujarati language that was clear and simple so that it could be understood easily by all communities. It did not align itself to either the Persian or Sanskrit ways of writing, and being completely objective, it never took any religious or political stand.
It's also interesting to note the ads. Fardunjee was quite a pioneer when it came to publishing these.
He had a knack of knowing what the public would want to read and this, along with the style of the language, led to the paper's huge popularity. The Mumbai Samachar continues to grow and evolve and last year reached the grand old age of 200.